Miami Speeding Tickets
TRAFFIC TICKET LAW OFFICE
MIAMI SPEEDING TICKET DEFENSE
One of the most commonly issued tickets on the highways of the State of Florida, especially in Miami-Dade and Broward Counties is for violation of the State speeding laws.
This review will discuss the different types of Speeding Tickets and how the Attorneys of The Traffic Ticket Office can help you with their defense.
In Florida, Speeding tickets are broken down into 4 different categories:
SPEED OF 15 MPH OR LESS OVER THE POSTED SPEED LIMIT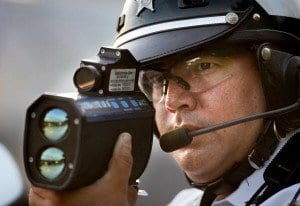 An adjudication (guilty finding) or paying a traffic ticket, without a traffic school election, for speeds 15 MPH or less over the limit, carry a fine, usually listed on the back of the ticket or in a separate hand out, and three (3) points on your driving record. In Miami-Dade County that fine is $219.00. In addition, an adjudication usually will mean higher insurance premiums.
Your options are to pay the ticket and get the points, go to traffic school if you are eligible or hire our experts to fight your speeding ticket in Court for $69.00, with our NO POINTS MONEY BACK guarantee for Non-Mandatory cases discussed further in this article.
SPEED OVER 15MPH OVER BUT LESS THAN 30 MPH OVER THE POSTED SPEED LIMIT  
A speeding ticket in this category will carry a higher fine, (up to $294.00 in Miami-Dade County) and four (4) points on your driving record. You may of course pay the ticket and get the points or pay the fine and elect traffic school (if eligible) to avoid the points or fight your ticket hopefully with the expert assistance of one of our seasoned speeding traffic ticket Attorneys.
SPEED OF 30MPH OR MORE OVER THE POSTED SPEED LIMIT
This category of speeding ticket requires a mandatory appearance in Court. You may not pay the fine without appearing before a Hearing Magistrate. If adjudicated guilty, you will pay a much higher fine (up to $500.00, four (4) points on your driving record, additional traffic school and face a possible suspension of your driver's license. These cases usually require a higher retainer and do not carry our "No Points money-back guarantee".
SPEED OF 50 MPH OR MORE OVER THE POSTED SPEED LIMIT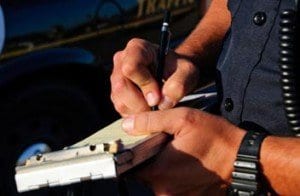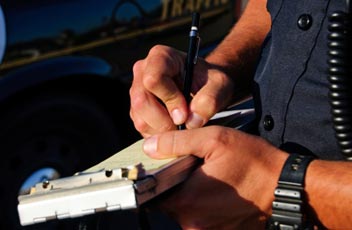 This is the most serious category of speeding tickets.  If you are unfortunate enough to receive a speeding ticket 50 mph or more over the posted limit, upon conviction you will receive a fine of up to $1000.00, enhanced traffic school and possible license suspension.  For a second offense, the fine increase up to $2500.00 and a one (1) year revocation of your driver's license. For a third offense in this category, you will be charged criminally with a third degree felony and subject to a fine of up to $5000.00 and a loss of license for up to ten (ten) years.
It is important to have an experienced traffic attorney representing you on all speeding tickets to keep the points off your driver's license to avoid possible suspension due to of an accumulation of points and payment of substantial fines. Many defenses and legal arguments are available to our staff of experienced and Court trained Attorneys at The Traffic Ticket Office, who have successfully defended thousands of traffic cases in Dade, Broward and Palm Beach Counties. Call us today at (305) LAW-FIRM (529-3476) or come visit us at our offices at 720 NW 103 Street, Miami, FL 33150 for a no cost, no obligation evaluation of your traffic case.