Hillary Clinton paid £40 parking fine on credit card after a brave warden ticketed her in Central London.
Law excuses no one and that's the rule. Even one of the most highly profiled person former US First Lady Hillary Clinton got a ticket after parking in a paid parking area for more or less 24 Hours. We can rarely see such situation wherein a brave warden chooses to do his job rather than give up on fear ticketing those highly profiled personas.
Below is one of many pictures taken by Greg Brennan during the incident in Central London.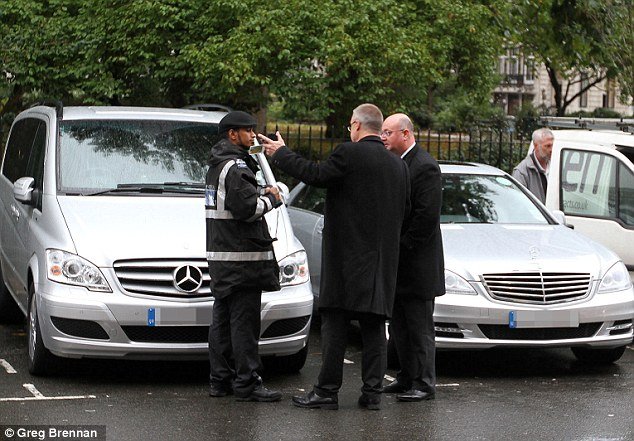 More information about the incident can be seen here.
What about Justin Bieber, did he get the ticket?
The news shows that there is absolutely no one above the law and this should be taken as a role model for everyone trying to break the law. Even a Former U.S. first lady got her ticket and obliged to pay it, what else for us ordinary individuals? Imagine the strong force of law that needs to be applied if you get some traffic tickets along the road because of being too careless. There are no reasons that can get you out of that ticket, even reasonable excuses are not going to void your traffic tickets.
If you are pulled over in the road by some police officer and was given a traffic ticket, don't be afraid, calm down and call in some legal experts to help you get out of trouble. Traffic Ticket Office is one of the most reliable and most trusted lawyers in Miami. They can help you fight legal battles dealing with all kinds of traffic tickets.
Why opt for the hard way, when there's an easy way. If you ever need someone to help you fight any kinds of traffic ticket, call TTO at 305-LAW-FIRM.
Additional articles about celebrities and traffic tickets below:
Celebrities, They Get Traffic Tickets Just Like Us | ARLnow …
Feeling down because you just got lit up by one of Arlington County's finest for making an illegal right turn on red? Don't worry, you're in good company. Even the rich, influential and famous get traffic tickets in Arlington County …
Watch Lisa May, Dave Grohl, Corey Taylor Do The Best Traffic Ticket Report
Watch Lisa May, Dave Grohl, Corey Taylor Do The Best Traffic Report Ever. Plus Win Tickets To The Sound City Movie Premiere And Concert. January 28, 2013 7:14 AM. View Comments …
World's most famous traffic outlaw giving away his 499 …
Of all the colorful characters in the motorcycle world, few polarize opinion as strongly as Sweden's mysterious "Ghost Rider." It's not hard to see why – with five DVDs full of heinous traffic law violations, including 300 km/h (180 …
The worst speed traps? They're in Florida | Places we go, People we …
http://bydianedaniel.wordpress.com/2009/02/09/the-worst-speed-traps-theyre-in-florida/
Feb 9, 2009 … If you're among the flock of snowbirds driving from the Great White North … I got a speeding ticket in the well known Lawtey's speed trap area.
Here we saw an exception:
Nicki Minaj Beats Traffic Ticket Because She's Famous …
Right when a traffic cop was about to write Nicki Minaj a ticket, the cop realized who NIcki was and didn't give her a ticket because the cop was her fan! See what Nicki gave the traffic cop in return…