Summer weekends tend to have much traffic associated to them.  Add a holiday, like Father's Day, where many travel to spend time with loved ones, and you've got the combination of a summer weekend with added police security patrolling the roads.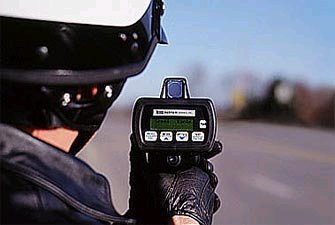 Common traffic ticket violations in Miami include speeding tickets, red light violations, DUI's and toll violations.  While there are others, these are the most typical.
By all accounts and measures, it's best to stay within the speed limit, always stop at red lights, even if at a right turn.  DUI's can have a severe affect on not only your driver's license, but on your professional career as well.  If you think you've had too much to drink, chances are you're impaired and should designate someone else to drive for you, or call for a Miami taxi cab or even Uber in order to secure a safe and incident-free ride.
Most main arteries in Miami and Broward today have tolls.  Here's a list of all toll roads throughout the state of Florida.  Your best bet In order to avoid a costly Miami toll violation, is to pickup a Sunpass at any of these convenient locations.
The Traffic Ticket Office assists you in finding a simple and affordable solution to keeping you on the road as well as maintaining a clean driving record. Our Miami traffic attorneys have helped thousands of clients protect themselves from the burdens traffic tickets cause. Allow us to represent you. Have an experienced Miami traffic ticket lawyer fight your traffic ticket.