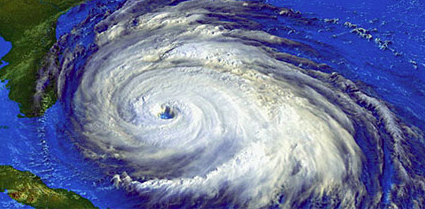 Hurricane Season Kicks Off Today
Hurricane preparedness tips can not only save your property, but your life, too. Preparing in advance is ideal.  What better time to reinforce and share hurricane preparedness tips than on the first day of hurricane season? Why be caught off guard?  Now is the best time to prepare – during the calm. Today marks the first day of hurricane season.  Are you prepared?
Make Early Preparations for Hurricanes
To better help Floridians prepare for hurricane season, the state is allowing for a tax free period between Friday, June 1 and Thursday, June 7, 2018.  During Florida's hurricane sales tax holiday period, qualifying items related to disaster preparedness are exempt from sales tax.  Now is a good time to stock up on batteries, flashlights, radios, reusable ice packs, candles, coolers and ice chests.  Even generators up to $750 are included in the tax-free holiday.
Hurricane Irma impacted Florida in 2017.  Though given fair warning, many Floridians were unprepared.   Unfortunately,  though Floridians have been hit by hurricanes regularly throughout the years, citizens tend to take a lackadaisical attitude with regards to hurricane preparedness.
Resources
Moreover, the following two websites provide the latest details on final check list preparations. Both NOAA (National Oceanic and Atmospheric Administration) and the National Hurricane Center offer useful tips to guide you with hurricane preparations. You may access this website here.
The U.S. government also provides excellent resources on how you may prepare your home in the event of a hurricane. You may access this website on hurricane readiness and preparedness here.
While much of the information on these two sites are the same, have a look at the most important factors to keep handy below:
Tips:
Prepare before hurricane season starts. Pacific hurricane season starts May 15 and Atlantic hurricane season starts June 1.
Create an emergency communication plan with your family before a hurricane.
Have emergency supplies in place at home, at work, and in the car.
Check your insurance coverage, damages caused by flooding are not covered under normal homeowner's insurance policies.
Know your local community's evacuation plan and evacuation routes and how to receive alerts.
Listen to local officials.
Hurricane season extends between June 1st and November 1st.
Contact the Traffic Ticket Office
The Traffic Ticket Office assists clients in finding simple and affordable solutions. We help keep you on the road while helping you maintain a clean driving record. Our traffic attorneys have helped thousands of clients protect themselves from both the financial and practical burdens Miami traffic tickets cause. Allow us to represent you. Have an experienced lawyer fight your Miami traffic ticket as this has the potential of preventing many frustrations and hassles.
Call 305-LAW-FIRM (305-529-3476) for immediate help with your Miami speeding tickets and other Miami traffic violations.