Many might wonder when they receive a traffic ticket for a red light violation, sometimes it will make us upset, but to understand how it happens, we have to educate ourselves, on how the red light camera works?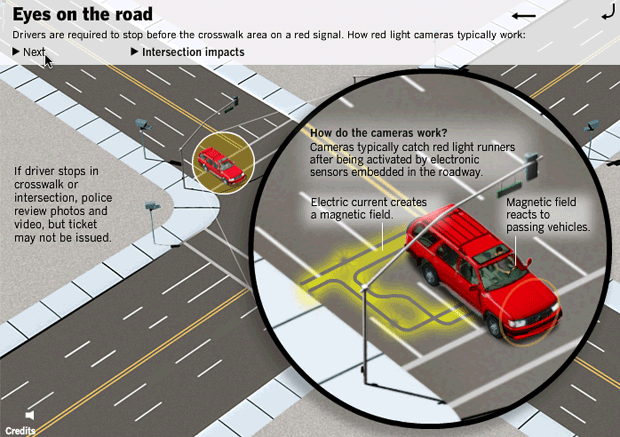 How red light camera system works?
http://www.chicagotribune.com/
Rather than capture images of tens of millions of cars passing by legally, the system is designed to predict which vehicles are most likely to run a red light. That's because under the law, the camera system has to capture a driver entering the intersection after the light is red. So the camera must start recording before any violation takes place.

http://www.chicagotribune.com/news/chi-met-how-red-light-appeals-work-htmlstory.html
After knowing what happens in the intersection with the red light camera, the next question will be, who's behind the monitor? Does the system of red light camera generates its own report? Who's really watching? And how can these people be so sure that we violated a traffic provision? Some of these questions are valid question that sometimes will lead us to believe that these red light cameras in our streets do not necessarily follow a valid procedure. But before jumping into a conclusion that these red light cameras are scam, let us examine the process.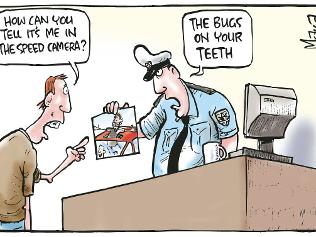 "Here in Jacksonville, JSO officers do go through every red light incident.  We were allowed into the room to observe how that vetting process works.  While there, we also got a peek inside the Sheriff's passion for preventing collisions and trying to make intersections safer. For John Rutherford – it seems very personal.
http://www.news4jax.com/news/who-makes-the-call-on-red-light-violations/31176114
Many of us already received tickets stating that we violated a traffic law citing that the red light camera caught us. Two obvious things we can do, of course both with their own consequences. First we can ignore the ticket, we can act as if nothing has happened, or second we can settle the case in court and pay the fines stated. But the best advise is that don't just ignore it, talk to a traffic attorney who will help you in the case.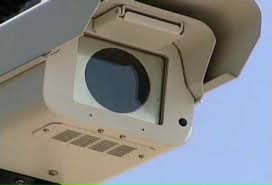 Smile, You're on Camera: How to Handle a Photo Radar Ticket
When you receive your traffic citation in the mail, the ticket will provide information on how to pay the fine or fight your traffic ticket. These camera traffic tickets will also provide information on how to proceed if the person pictured in the photograph is not you.

http://www.dmv.org/articles/smile-youre-on-camera-how-to-handle-a-photo-radar-ticket/
Note that due to the unpopularity of the red light cameras, in some counties court rulings favor those who challenge the legality of the process. This is because these people have hired the right persons to challenge the red light camera tickets. So it is important that first as the most affected party we have to have a knowledge on how the system works, then secondly we should have the knowledge on the law governing the system. With all these in hand coupled with hiring the right traffic lawyer to represent you, I can say that you are quite safe at this time (writing March 2015).
Court ruling could affect pending red light camera tickets
The appellate panel unanimously backed a Broward County judge's previous ruling that the City of Hollywood was "not authorized to delegate police power" to private red light camera companies. A driver fought his red light camera ticket on the grounds that camera vendor American Traffic Solutions (ATS) was illegally issuing Uniform Traffic Citations (UTC) to drivers.

http://www.wtsp.com/story/news/investigations/2014/10/15/judges-rule-against-red-light-camera-companies/17313881/
For more information this ATS video might help you understand the basics of the red light camera system. 
With all that information at hand it is still best to have a lawyer. If you want to challenge the legality of the system, don't just ignore it – that will only delay the matter and after all increase your cost. At Traffic Ticket Office we have experienced lawyers who will defend you in any traffic violation case. Call 305-LAW-FIRM or contact our traffic lawyers.