Red Light Ticket Case Study:
The Attorneys at the Traffic Ticket Office can help you fight and beat your red light camera ticket
We found this interesting piece telling us exactly what can not only actually happen but also teaching us to never just simply accept any traffic ticket without first trying to fight it.
MIAMI (CBSMiami) – Red light traffic cameras are automatically documenting violations all over South Florida and generating traffic tickets for drivers who run red lights.
But a recent visitor from Maryland said he got no help at all trying to fight a Miami
red light ticket
which charged him with basically being in two places at the same time.
How the Red Light Ticket Came About
Harry Connolly recently booked a trip to Key West for a vacation in paradise. He wanted to visit his brother who lives in the Florida Keys. It was also celebration of his sons' college graduation.
Back in May, the Townsend, Maryland family flew into Ft. Lauderdale and the freelance photographer rented a car for a drive down to Key West. But a few weeks later he got an unexpected bill from the rental company: A $176 ticket for running a red light ticket in Miami.
Harry couldn't understand it.
"In June we got a letter from Enterprise car rental indicating the car we rented had run a red light ticket in Miami on May 19th on a Saturday evening around 7:30 at night. And I went back to our calendar and I realized on May 19th we were in Key West, not in Miami," said Connolly.
He checked the website of the company that administers the cameras for the city and found a car that looked like his rental running a red-light off NW 27th Avenue and 7th street.
"I called Enterprise car rental and they basically washed their hands and said they don't handle this," said Connolly, "They were going to charge me an $18 administration fee on top of the $158 dollar ticket."
A few weeks later Connolly got a formal 'notice of violation' and the fine had grown to $277.
Connolly complained to the administrators of Miami's red light camera program.
"Somebody's wrong here and they insist their day and time are always correct. The Enterprise car rental, they haven't helped a bit. The ticket people, they have no interest in helping me, they're collecting money for Miami," said Connolly. "None of them have been of any help whatsoever. It's ridiculous."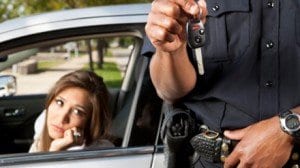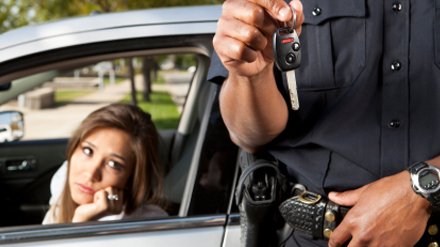 His lawyer said in many cases, local red light cameras are documenting legitimate safety violations. But, he adds, the camera program still has its problems.
"I think the system has many flaws in it and it's new. It's only been around for a couple of years, maybe less and they are still working on it. But I think there are flaws, there are glitches in the system," said his lawyer. "There are problems when it's a rental car, there are problems when you fill out an affidavit and try to assign it to somebody else, there are problems with it. I think it can be better."
After checking out Connolly's complaint and documentation along with check with the company that runs the camera program, Miami police finally dismissed his ticket. Investigators said they believe the car rental agreement had the wrong license plate number and it probably wasn't Connolly's rental car that ran the red light.
It's not uncommon for mistakes to be made on car rental forms and you don't even realize it.
"Sometimes you'll see the tag on the vehicle does not match the tag on the ticket, or the car is different, or the color of the car is different and that would be a reason to dismiss it," said his attorney.
Enterprise Car rental said the red light camera misidentified Connolly's license plate.
The company which runs the red light camera program said they may have been provided with the wrong information from the car rental agency.
Connolly said nothing happened to his repeated complaints to both companies until after asking CBS Miami to check them out.
He's glad the ticket was finally dismissed and he does plan on visiting South Florida again.
News from: http://miami.cbslocal.com/2012/10/01/tourist-fights-beats-miami-red-light-camera-ticket
ADVICE FROM THE TRAFFIC TICKET OFFICE:
A red light violation is a serious traffic offense and can result in the loss of your driver's license. As a result, do not take these lightly.  Follow the advice from your traffic ticket attorneys in Miami.