Testimonial
Read our recent testimonials and reviews, you can also send us yours by filling up the form below….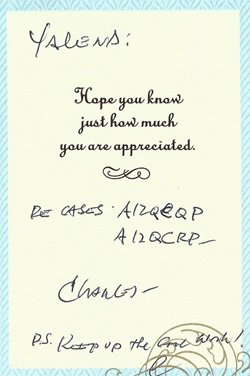 "Hope you know how much you are appreciated.
Re Cases AIZQEQP
AIZQCRP.
PS: Keep up the good work!

Charles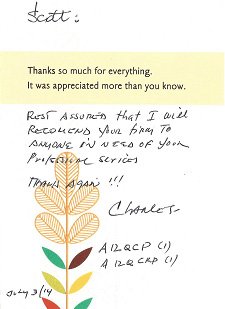 "Thanks so much for everything. It was appreciated more than you know. Rest assured that I will recommend your firm to anyone in need of your professional services.Thanks again!!!A12QCP(1)A12QRP(1)


Charles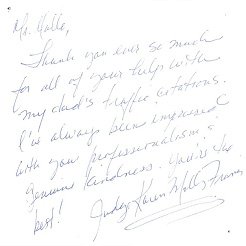 "Thank you ever so much for all of your help with my dad's traffic citations. I've always been impressed with your professionalism and genuine kindness. You're the best!


Judge Karen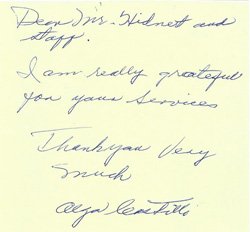 "Dear Mr. Hidnert and staff
I am really grateful for your business.

Thank you very much

Olga
Homestead, FL
Since day one of my 3 year relationship when i got my traffic ticket, (yes this case took 3 freggin years) this office has run like clockwork, The office staff was really helpful if i had any questions and were very clear on when the lawyers would be back in the office if i needed to speak to them directly. Either Scott j. Hidnert or Anthony Mallo are the lawyers in the office and both a ver professional. I know traffic court cases can also end up bad but it was just their level of customer service and professionalism that stood out. I have had other experiences with other ticket clinic places and have not been satisfied even when i won because of the lack of communication.

Homestead, FL
Guest86645
They always find a way... Even payment plans.. I never go anywhere else
Guest76971
These guys are the best! Fought my sisters ticket & won! No Points Money back guaranteed!
Miami Beach, FL
The firm is the most professional and dedicated office handling traffic matters in Miami. On 3 separate occasions they have resolved my traffic ticket without points or court costs. Their staff is always there to answer any question and always are on the ball. Thank you Scott Hidnert and Anthony Mallo for being in my corner!!!
Cheryl Negron-Rivera
Very satisfied with my results, competitive prices, would definitely recommend to anyone. Great job!
Johnny Morales
This law firm is amazing. They come through all the time.