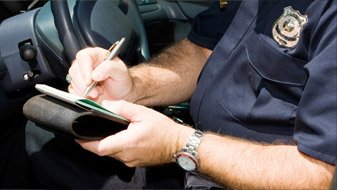 So summer's finally here…the vacation driving schedule kicks off.  How can you avoid traffic tickets in Miami this summer?
During more active driving periods, drivers are more likely to be the recipients of overall driving fines such as speeding tickets, toll violations, red light violations and DUI's.
Make sure you keep our number handy, 305-LAW-FIRM, so that Miami's Traffic Ticket Office may represent you as your Miami traffic ticket lawyer.   If and when you are stopped for any of the above Miami traffic tickets, it's important to remain cool and accept your violation.
Once you've had a chance to review the violation, remember to never accept guilt, pay the ticket or violation. Doing so is not only and admission of guilt, but will also cost you points to your driver's license, which will, in turn, increase your insurance rates for years to come.
We know vacation driving travel is a must for most Americans. The Traffic Ticket Office, Miami's traffic ticket attorneys, want to keep you violation and ticket-free this summer. We also want to keep you car accident-free.
So, remember to always buckle-up, obey the speed limits, traffic notifications and be mindful this summer as you embark on your great American family vacation adventure, sure to make long-lasting memories!
The Traffic Ticket Office assists you in finding a simple and affordable solution to keeping you on the road as well as maintaining a clean driving record. Our Miami traffic attorneys have helped thousands of clients protect themselves from the burdens traffic tickets cause. Allow us to represent you. Have an experienced Miami traffic ticket lawyer fight your traffic ticket.