Driving under the influence or DUI is considered a serious offense in the state of Florida. If you drink and drive, there is a chance that along the way you will be pulled over by an officer.  If the officer suspects that you are under the influence of substances or intoxicated by alcohol the officer will say that you will be subjected to tests to determine the level of substance influence in your body. Our immediate reaction is to refuse, but remember upon signing our drivers license in Florida we agreed also to take these tests upon request, or what we called the Implied Consent Law. First refusal of the test will automatically subject your license to six months suspension. Driving under the influence is really a serious matter and can limit your driving rights significantly.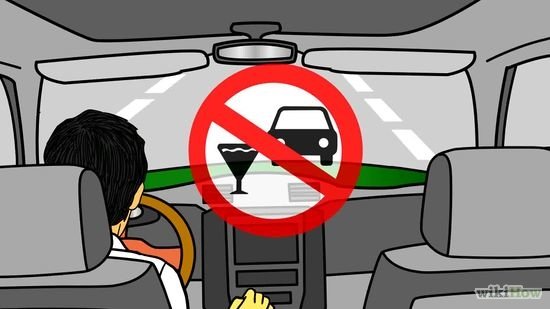 Pregnant Florida mom busted for DUI with twins in SUV: cops
"Cops at first noticed only one of the twins — seated next to a beer can — but then the young mom reached down and pulled the second child off the …"
http://www.nydailynews.com/news/national/pregnant-florida-mom-busted-dui-twins-suv-cops-article-1.2147734
If this mom committed her first Driving Under the Influence and is convicted in court she is most probably fined from $250 to $500, 50 hours of community service and a probation of not more than one year. She may also be imprisoned for not more than six months and license revocation for minimum of 180 days.
Zero Tolerance for Drivers under 21
Florida laws on driving under the influence specifically outlined its policy on zero tolerance for drivers under 21 years old. Substantial numbers of drunk driving are committed by our young drivers. Like their older counterparts they are careless and sometimes these DUI cases result in fatal accidents.
Emotional sentencing for teen who killed classmate in drunk driving crash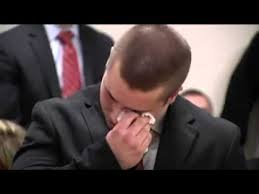 "I'm really sorry, I really truthfully am," McKee said to the Houston family during his sentencing.  "I want to be able to visit her grave one day in the future and let her know that I did right by her and maybe she can forgive me."

http://foxct.com/2015/01/08/emotional-sentencing-for-teen-who-killed-classmate-in-drunk-driving-crash/
In emotional hearing, 17-year-old driver sentenced for car crash that killed 3 classmates

A 17-year-old was sentenced Thursday to 45 to 108 weeks in a juvenile detention center for a car crash that took the lives of three high school classmates in January.

http://q13fox.com/2015/02/19/17-year-old-sentenced-for-deadly-crash/
So what does zero tolerance mean? Zero tolerance for drivers under 21 means that any driver under 21 years old that is stopped by law enforcers and has blood alcohol level of .02 or higher will automatically have their Florida drivers license suspended for six months. The .02 limit really means that you cannot have a single drink and drive. For drivers over 21 years old the legal limit is blood alcohol level of .08 regardless of age. 
KANSAS CITY, Kan. — A Kansas City, Kansas man prosecutors call a habitual drunk driver will now be placed on house arrest for his latest offense. The top cop here at the Lansing Police Department isn't holding back how he feels about the sentence handed down Friday to a Lloyd Henson, who is now convicted of his fifth dui in the past 10 years. It's actually the 10th on Henson's criminal record.
http://fox4kc.com/2015/02/20/57-year-old-kck-man-sentenced-to-house-arrest-for-10th-dui/
Driving under the Influence conviction in Florida may result in loosing of your drivers license. The length of time you loose your license depends on the individual case. When you are eligible to get your license reinstated you may be required to have an ignition interlock device installed in your car. If it is you first DUI it depends on the court to order the installation. If it is your first conviction with BAC of 0.15 or more or deriving under the influence with minor in the car, the court will order the installation of ignition interlock for at least six months. Second conviction of driving under the influence, ignition interlock will be installed in your car for at least one year, but if you are busted with BAC of 0.15 or more, or driving with minor in the car, it will be installed for at least two years. Third conviction of DUI will mean ignition interlock will be installed for at least two years. Four or more convictions (Condition of Hardship license) ignition interlock for at least five years.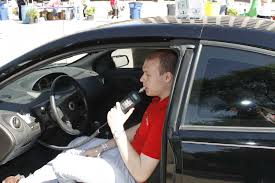 Each time you breath into the device the data is recorded and transmitted to the Florida DMV, reports are available in the internet.
How does the ignition interlock work?
Driving under the influence is a serious matter, the law specifically outlines the penalties in detail. It endangers not only our lives but also the lives of others on the road. We witness these events everyday. Even if it is hard for you not to drink and drive, is it better to drive drunk and get busted? Or even be responsible for the loss of somebody's life?

Driving under the influence is not a case to be taken easy. If you have one, you certainly need a DUI lawyer for your defense. It would be wise and economical to take a legal representative. At Traffic Ticket Office we have experienced DUI lawyers who will defend you in any DUI case. Call 305-LAW-FIRM or contact our traffic lawyers.