Which Vehicle gets the most Traffic Tickets on record? See it here!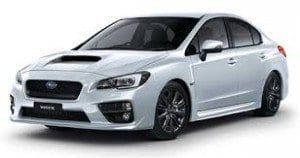 Would you believe that the car you are using could be an attractive one of getting most traffic tickets on the road? That sounds a little unreasonable. But study says otherwise. There are thousands of car models nowadays on the roads, however, these models got "most" traffic tickets awarded.
Here are the top 20 vehicles that get the most tickets:
1. Subaru WRX – 33.6%
2. Pontiac GTO – 32.7%
3. Scion FR-S – 32.6%
4. Toyota Supra – 30.8%
5. Subaru Tribeca – 29.7%
6. Volkswagen Rabbit – 29.6%
7. Mercury Topaz – 28.8%
8. Scion tC – 28.8%
9. Toyota FJ Cruiser – 28.4%
10. Mazda2 – 28.1%
11. Hyundai Veloster – 28.1%
12. Volkswagen GTI – 28.1%
13. Suzuki Reno – 28.1%
14. Scion xA – 27.8%
15. Pontiac G8 – 27.7%
16. MINI Cooper S Countryman – 27.5%
17. Mitsubishi 3000 GT – 27.4%
18. Saturn Aura – 27.1%
19. Infiniti QX56/QX80 – 27.1%
20. Toyota Prius C – 27.0%
SOURCE: http://www.nbcnews.com/business/autos/these-cars-get-most-traffic-tickets-n214946
 Ticket magnets: The cars with the most violations | Insurance.com
Insurance.com analysis ranks the cars that lead-footed drivers like most.
 Cars – All Makes. All Models. – NetCarShow.com
Gallery for Car pictures and auto wallpapers by the thousand – all makes, all models.
Is Driving a Certain Car Your Ticket to Traffic Court …
The auto-insurance rate-comparison website analyzed online quote info from more than half a million drivers and more than 500 car models between January 2013 and July 2014, and identified the cars most likely to be used …
Here's why the most-ticketed cars story is junk – Autoblog
All we know about the sample size for each model is that it's higher than 50. Assuming that amount for the WRX means it would only take about 17 people with tickets using the site to put the sporty car in first place.
Cars don't get tickets, but the driver does. So next time when you are driving one of these car models, make sure to be careful on following traffic rules. It's going to be a real headache if you get a traffic ticket.
If you are in such a situation, do not hesitate to approach an expert traffic lawyer. Traffic Ticket Office offers free consultation and is an expert in this field of law. They could be your best option when finding an ally in fighting your traffic tickets. Call at 305-LAW-FIRM.

Do you have anything to share with us? Please comment..